It's long time since last time I published a new buildlog/project.
My new car needed a decent stereo,  it had a "iProduct" interface, but I needed something better.
Unlike my previous car computer projects, I did not wish to install an amp + carputer in the trunk, and run VGA,USB and speaker cables forth and back. I wished to have everything integrated in the dashboard.
The idea was to build according to ISO standard, then use a Toyota<>ISO-harness adapter.
Using the ISO-Toyota harness and integrating an amplifier also makes it easy to control the car's active sub kit and active antenna, without modification.
Analysis of the resistive buttons connector in Avensis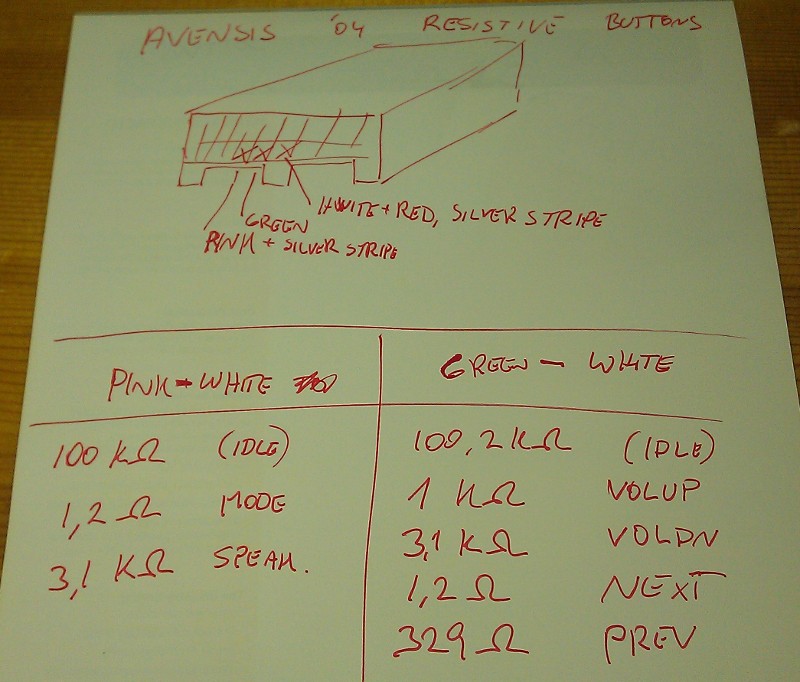 This is the control module interface documentation, a RJ45 connector between computer & external controls.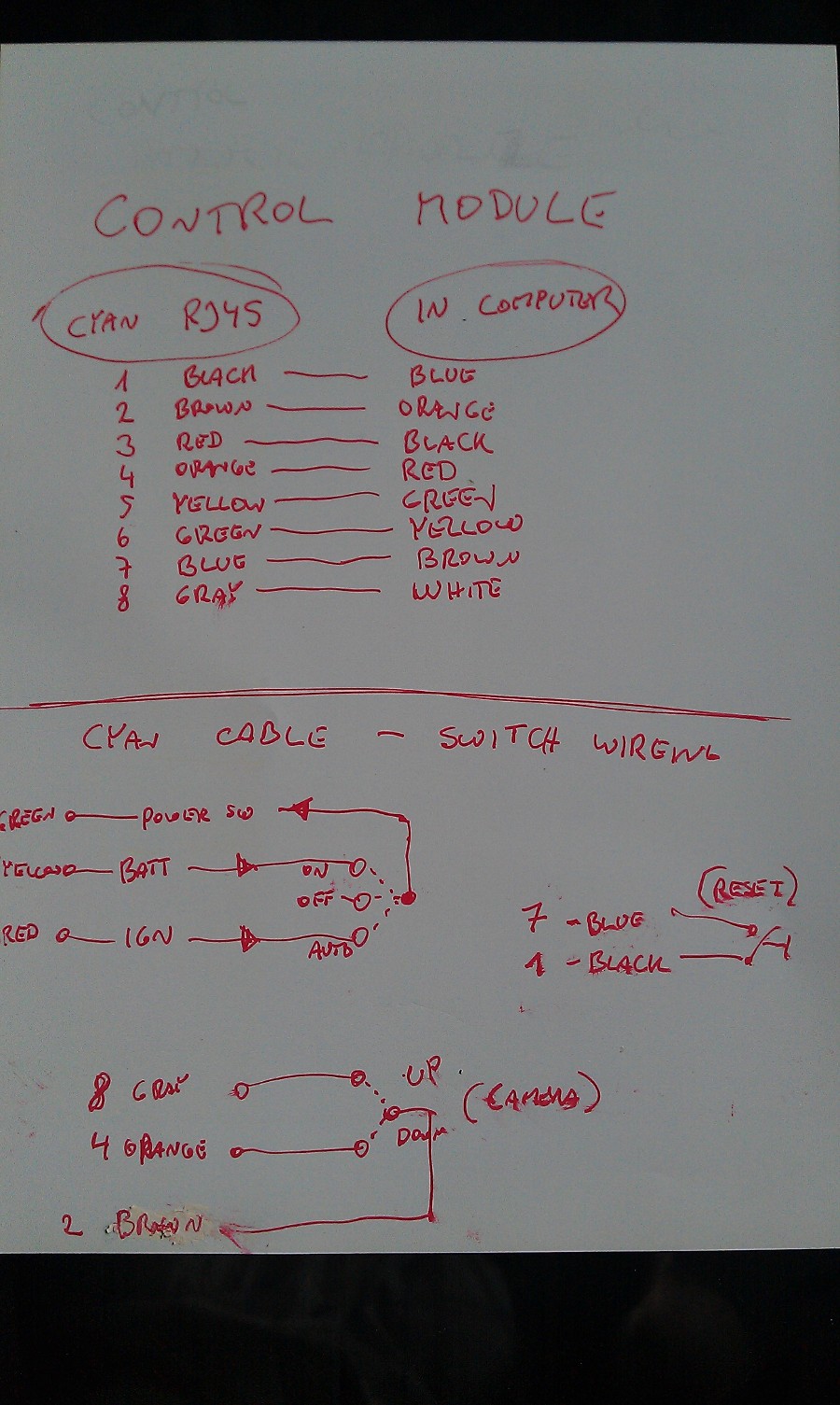 This is the control panel itself, controls power mode (always on/always off/follow ignition) camera select and reset switch built into the ashtray,(usually closed)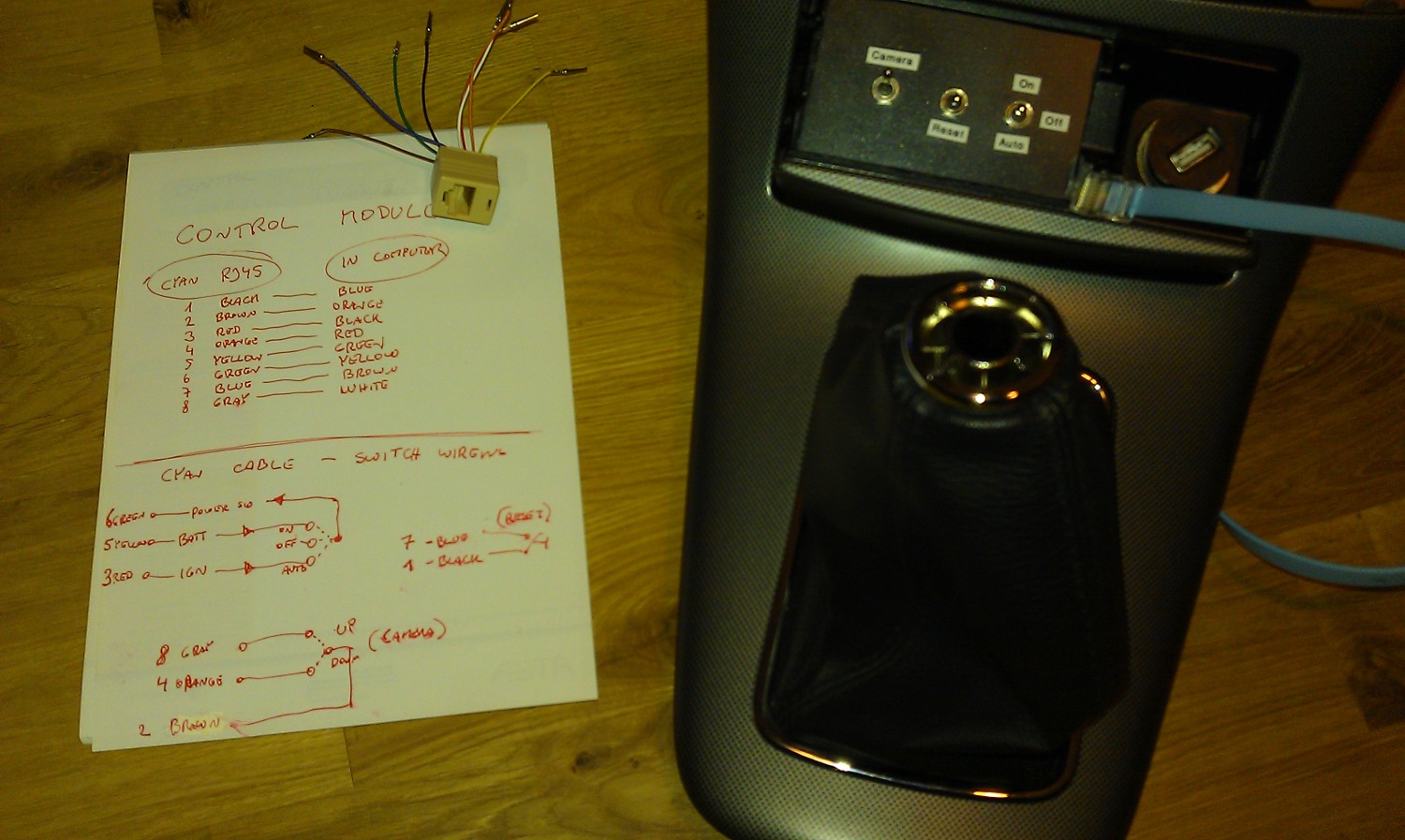 Lilliput 629 (7″ touchscreen) disassembled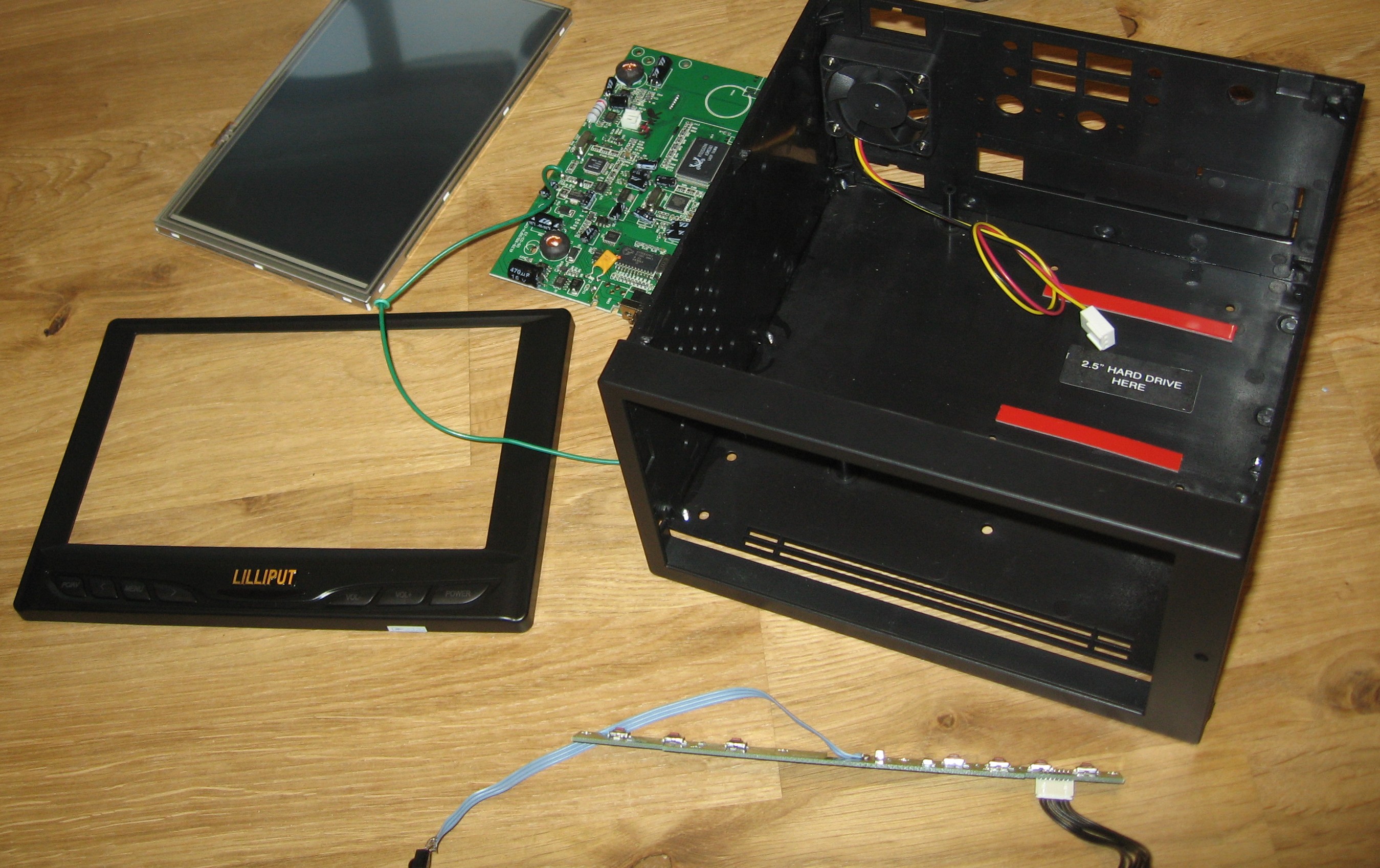 The resulting analysis of the proprietary connector of the display controller. Cables with proper motherboard connectors are now soldered directly to it.


The Lilliput needed to have some shielding cut off to fit better inside the (far from perfect) Double-DIN box



The display's edges needed to be padded, to prevent the double-din frame from "touching" the touchscreen area.


Display, and display controller installed, IR sensor and buttons relocated.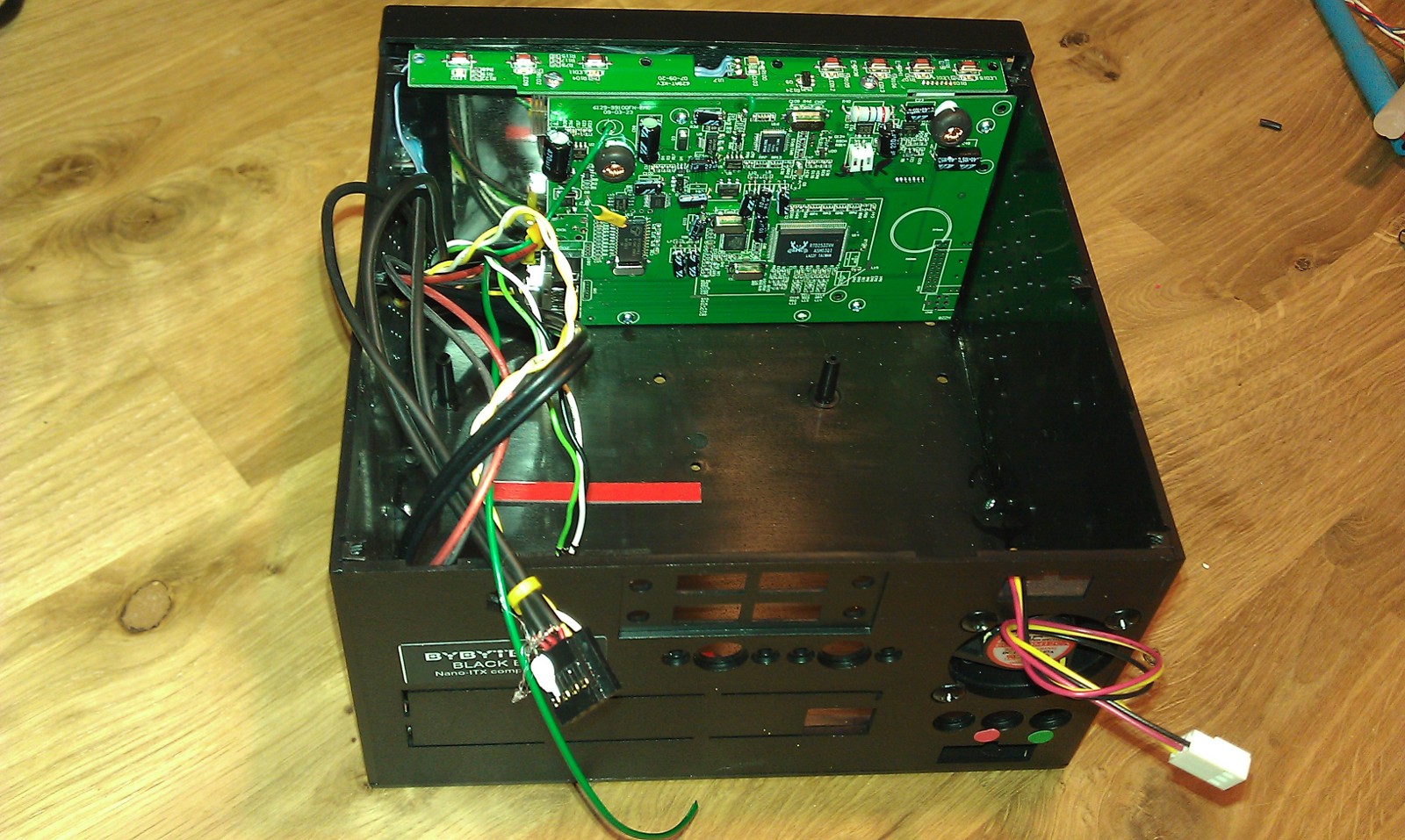 Don't repeat my mistake, while waiting for this motherboard, I built proper 2,54 connectors for VGA,USB,Audio and so on, just to discover the pin headers on this motherboard are 2.0mm !


Circuit for relay control. (provides power to display, amp, external amp(active sub), and antenna output).


Motherboard+PSU installed, the hard-drive is below motherboard


The amplifier is now installed (built around a TDA7850 (4x~50W) plus BA3121 ground isolation amplifiers.).


Radio module installed, The blue cable in the control port simulates the "usual" control-panel configuration for lab-use (follow ignition) and use reverse camera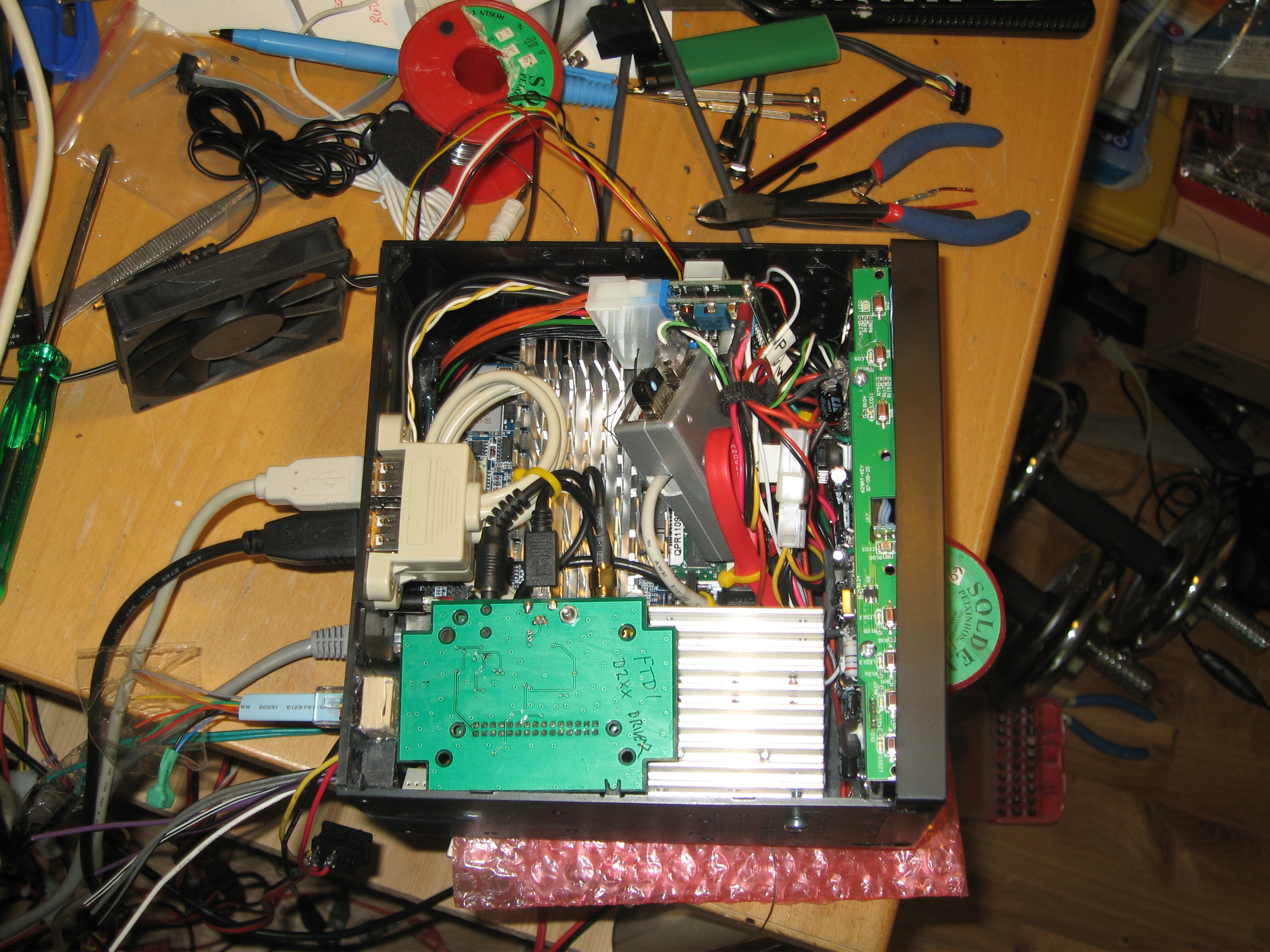 That's it, ISO connector compatible device. with internal radio, and amplifier.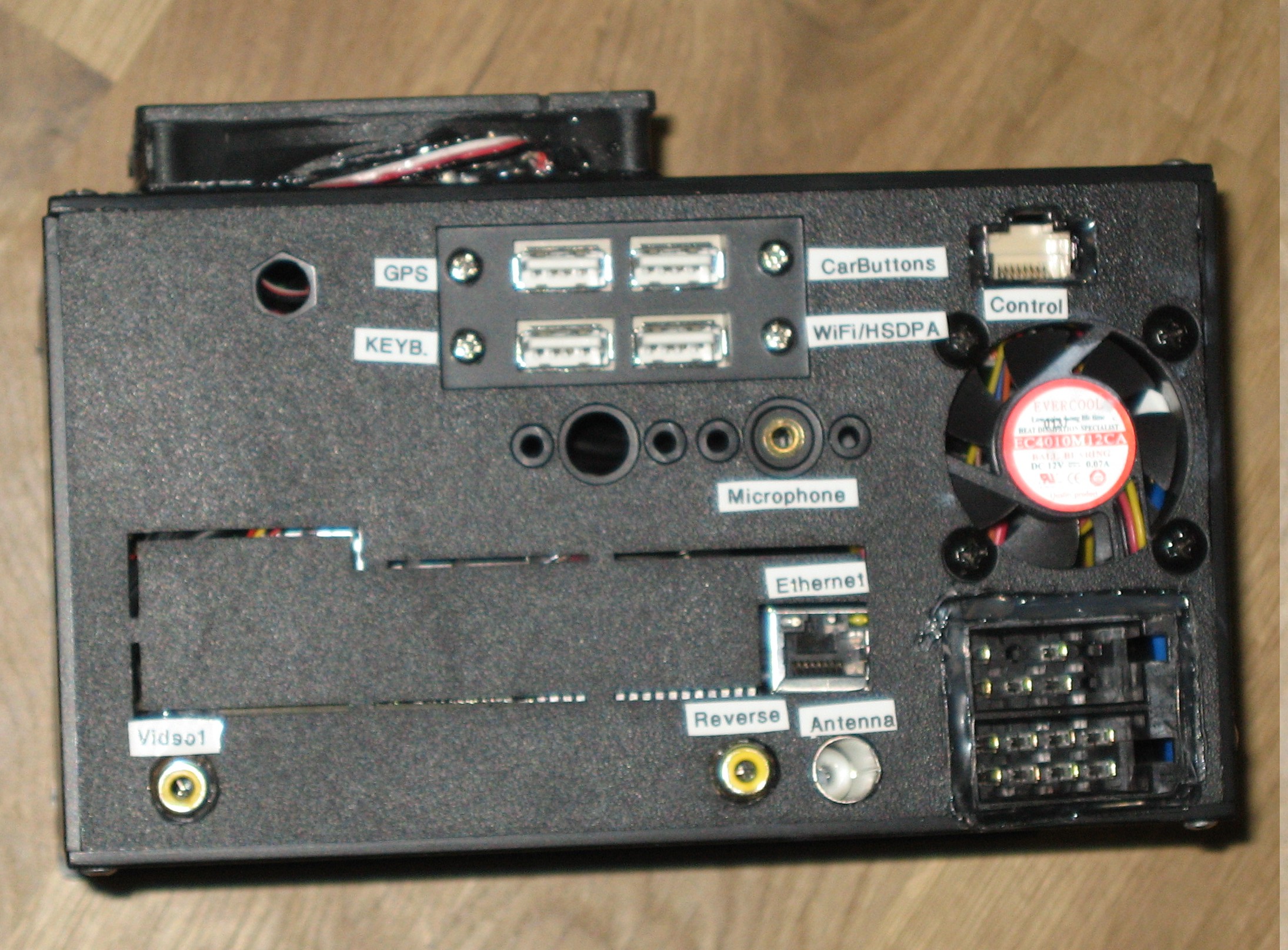 Installed in car, displaying reflection because it's off.


Running Centrafuse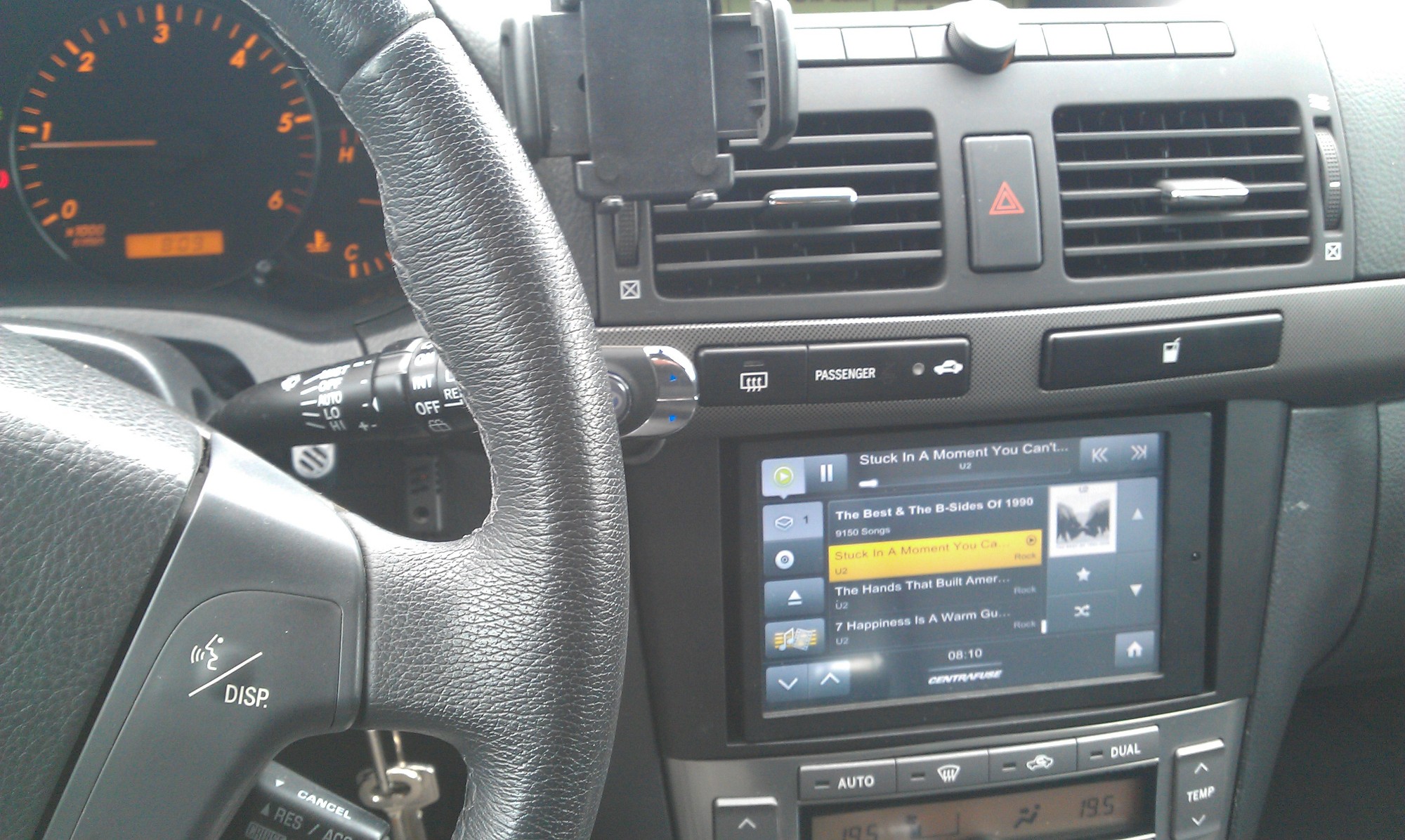 I also modified the "hibernating" screen with a custom logo – removing windows logo feels good, looking forward to the release of Centrafuse for Linux.